You've spent your career years working hard, planning well, and managing your resources with focused consistency. Now, as you are nearing the golden years of life, the opportunity and decision looms before you: where can I best enjoy all that this season of life promises?
When the whole world is before you, and the options are limitless, the decision can be both exciting and overwhelming. Allow
Riette Jenkins
, an experienced Maui real estate broker, to offer you some compelling reasons why Maui should be at the top of your list.
Maui is good for the soul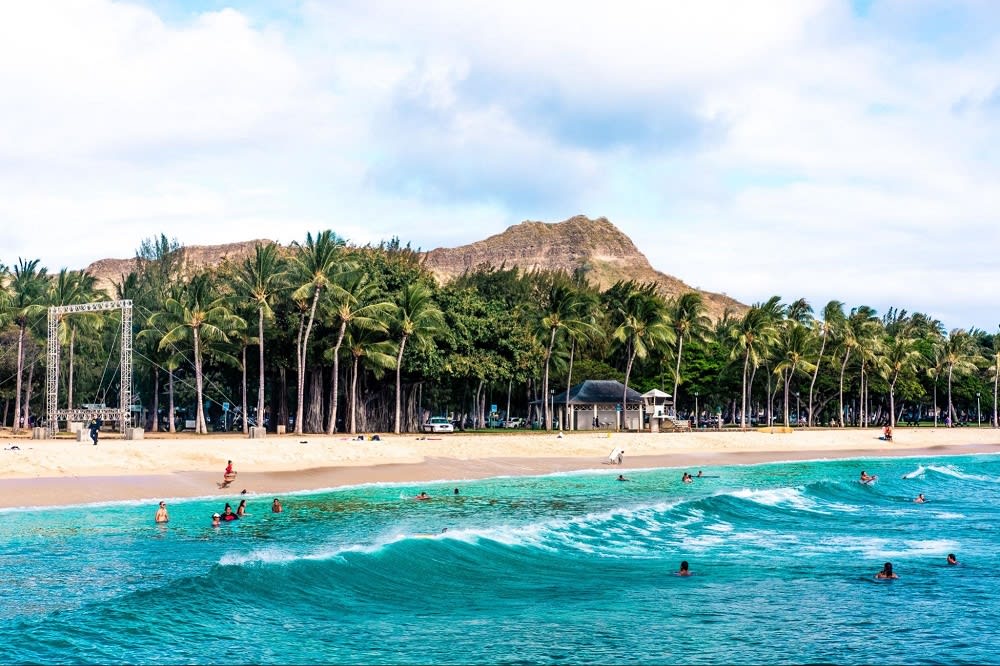 Photo courtesy of Unsplash
With temperatures hovering in the mid-to-upper 70s throughout the year, moderate to low rainfall in most parts of the island, and gentle breezes blowing, Maui is a beautiful place with an alluring climate. The tropical foliage and verdant mountainsides and valleys, replete with waterfalls and hidden pools, offer unparalleled natural and unspoiled beauty. Maui is also home to 30 miles of diverse beaches featuring black, golden, white, or green sand. The island is "in bloom" throughout the year with hibiscus, plumeria, and a host of other colorful and fragrant tropical flowers.
While the beauty of the island nurtures your sensory aesthetics, the quality of foods available nurture and strengthen your body. Agriculture is an important part of Maui's economy, and that means the freshest, most delicious produce is coming from farms only a few miles away. A smorgasbord of delectable seafood is caught daily just offshore and can be purchased in local markets to prepare at home or enjoyed in a number of restaurants, whether you prefer wahoo, tuna, or Hawaiian salmon.
The aloha spirit continues to influence the community, and you'll find the residents here warm, friendly, and eager to lend a hand. Perhaps because of the distance from the mainland or perhaps because of the shared affinity for all that Maui has to offer, visitors and residents alike find a diverse and welcoming community here.
Maui is an oasis for active living, whether your idea of adventure is spent on the golf course, along hiking trails, or sailing on a catamaran. It truly is a perfect setting for living the best retired life imaginable. Many who settle on the island describe feeling reinvigorated, younger, and more vibrant after spending some time in Maui.
Maui tops a host of lists
If you're not yet convinced to place Maui at the top of your retirement destinations list, take a look at some of the other lists that Maui tops:
Maui is also one of the world's best places for seeing whale migration, as humpback whales pass by in ever-increasing numbers between December and April each year.
According to U.S.A. Today, Hawaii has the
longest life expectancy
of all 50 states. In addition, Hawaii's
property taxes
are the lowest in the nation, and the quality of healthcare in Hawaii is top-ranked in the United States.
Clearly, it's no secret that life is good in Maui, and what a marvelous way to spend your retirement years—-enjoying the very best of life in a world-class destination.
A snapshot of Wailea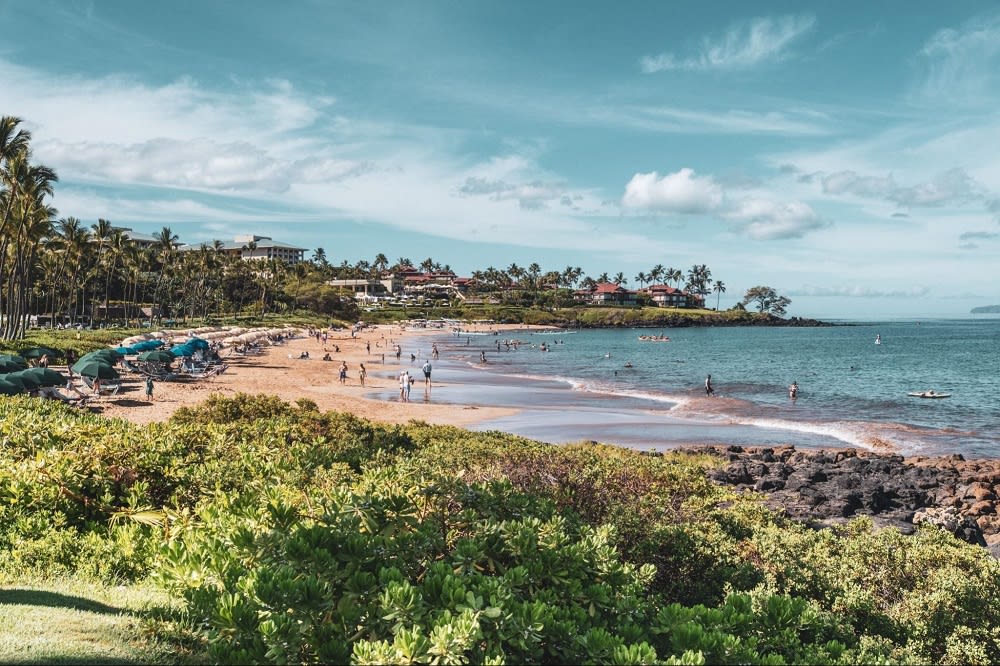 Photo courtesy of Unsplash
On the south end of Maui lies the beautiful resort community of Wailea. Here, among outstanding beaches, Wailea attractions abound. Begin your day with a walk at Ulua Beach Park and rendezvous with friends for 18 holes of golf at Wailea Golf Club. Or, if you prefer, explore the boutique shops in town and stop for a bite at one of the delicious restaurants featuring the best of local cuisine.
Wailea traces its origins to ancient times when native islanders farmed sweet potatoes on the rolling hillsides and fished from Wailea's shores. In the 19th century, cattle farming became the most significant industry and remained so until the U.S. Marine Corps used the waterfront as a training ground for amphibious landings in the Pacific theater of World War II. In the early 1970s, the enormous potential of this area for developing a luxurious resort was realized, complete with tourist amenities and Wailea beach homes for sale for those who sought the best of Maui living as a lifestyle, not just a vacation. Today, this area offers a diverse range of over 2,000 homes, resort hotels, and a host of Wailea attractions.
Choosing the right retirement destination for you
Selecting the right place to spend your retirement is not a decision to make haphazardly or impulsively. Consider the following:
First, it's essential to consider the costs of living. Weigh the relatively high cost of living in Hawaii among other states, as well as money-saving factors, such as limited taxation of retirement income and property tax exemptions for seniors.
It's also important to assess the quality of life you would have in the community. Of course, you'll want to live somewhere that offers opportunities for healthy living and an active lifestyle. Will you find plenty to do that will entice you to remain busy and engaged?
How important is it to you to be close to your current community, friends, and family? Think about the logistics of travel to and from your retirement locale to connect with loved ones.
Get to know the places that top your list. Book a vacation there—one that imitates living like a local. Rent a vacation home or condo among full-time residents. Get to know the locals and eat, shop, and play as they do. This will give you the truest sense of what living there full-time would be like.
If you're considering Maui as your retirement paradise, reach out to
Riette Jenkins
for expert guidance and advice you can count on.
Riette
will guide you on your journey through Wailea beach homes for sale, so you can start planning for the best years of your life. Get started today!
*Header photo courtesy of Shutterstock