Owning a luxury property in Maui is a dream come true for many real estate seekers. After all, what's not to love about the thought of relaxing and entertaining guests in a beautiful home in one of the top destinations in the entire world? If you're thinking about shopping for stunning homes for sale in Maui, read on for expert tips from luxury real estate expert
Riette Jenkins
to help you prepare for the process.
1. Determine your style of luxury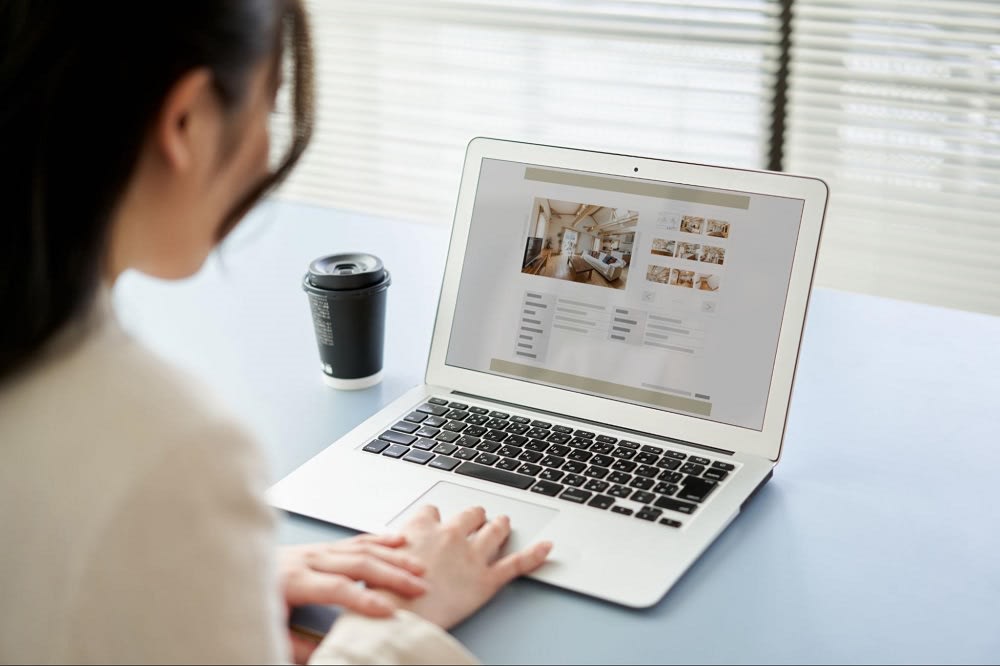 Photo courtesy of Shutterstock
Maui is replete with gorgeous properties along the oceanfront, with the crashing waves just outside. These opulent homes boast gated entries, cathedral ceilings, picture-perfect vistas, floor-to-ceiling windows, custom architectural elements, elegant landscaping, and modernized interior features at every turn. You can find resort-style condos with access to community amenities, including lap pools, whirlpool spas, fitness centers, lighted tennis and pickleball courts, and outdoor cabanas for a life of luxury.

When determining which property type is the right fit, consider your lifestyle and your goals for the home. Would you rather have the convenience of a luxury condo that is easier to care for while you're away, with amenities included? Or do you dream of having a large home with multiple bedrooms, a home theater, and space to expand your family? The answer isn't the same for everyone, but it's essential to spend some time thinking about what you want before you become too invested in your search.
2. Think about the location
Of course, location is a significant aspect of every luxury property. After all, a property isn't luxurious only because of how it's built. The desirability of the community and access to nearby amenities are also very important.

For example, many Maui luxury homes are just a stone's throw away from the gorgeous shoreline, so you can head to the sands whenever you hear the waves calling your name. The properties here offer sweeping views of the ocean and sunny skies. Plus, Maui is replete with country clubs and golf courses, adding even more fun to your luxurious lifestyle. You'll also find fine dining and luxury shopping within easy reach.
3. Look for upgraded kitchens and bathrooms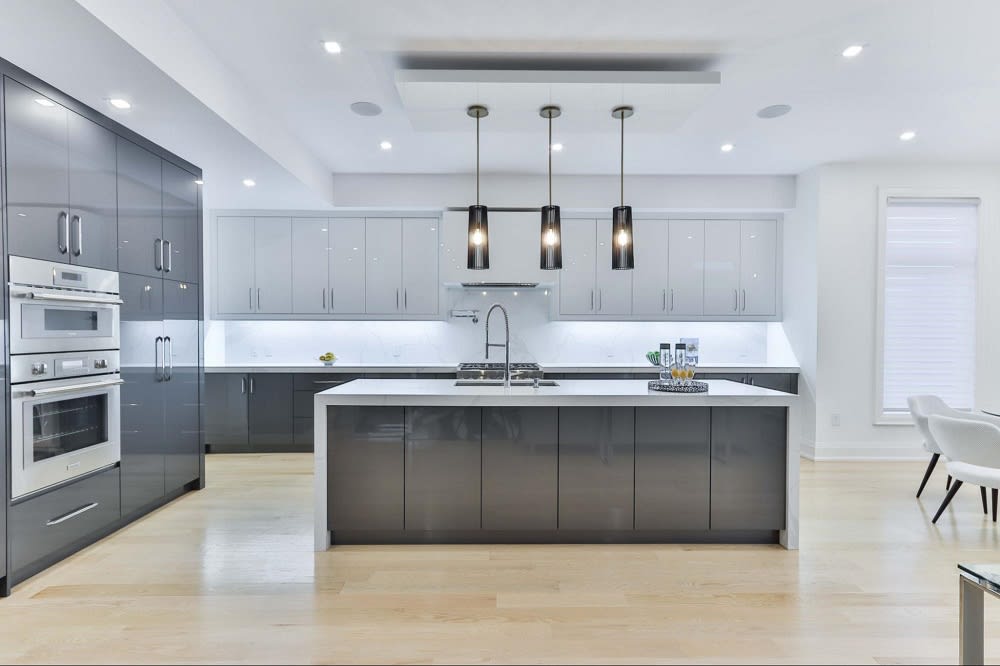 Photo courtesy of Unsplash
Luxury kitchens aren't just for preparing meals; they also serve as a gathering place anytime you welcome guests into your home. As such, your luxury home should feature a spacious kitchen with enough room to accommodate multiple people at once and should include beautiful designs, with style and sophistication at the forefront. You want your kitchen to be a true culinary oasis, complete with a central island, gorgeous granite or marble countertops, top-of-the-line appliances, and more.

The same is true for your bathrooms, especially your master bathroom. Look for a spa-like scene with contemporary details like soaking tubs perfect for relaxation, frosted windows, and sparkling countertops and floors.
4. Look for an outdoor oasis
Photo courtesy of Shutterstock
Outdoor living spaces are a must, especially in a stunning area like Maui, where the climate is pleasant year-round. Luxury homes often feature outdoor living areas with spacious kitchens, swimming pools, hot tubs, and firepits to host get-togethers and enjoy time with friends and loved ones. You can even put a TV on your porch to enjoy a movie or game outside on a cool evening. The landscaping should be unsurpassed in quality and aesthetics, with perfectly manicured shrubbery and flourishing trees that invite a sense of calmness and warmth.
5. Prioritize high-tech home features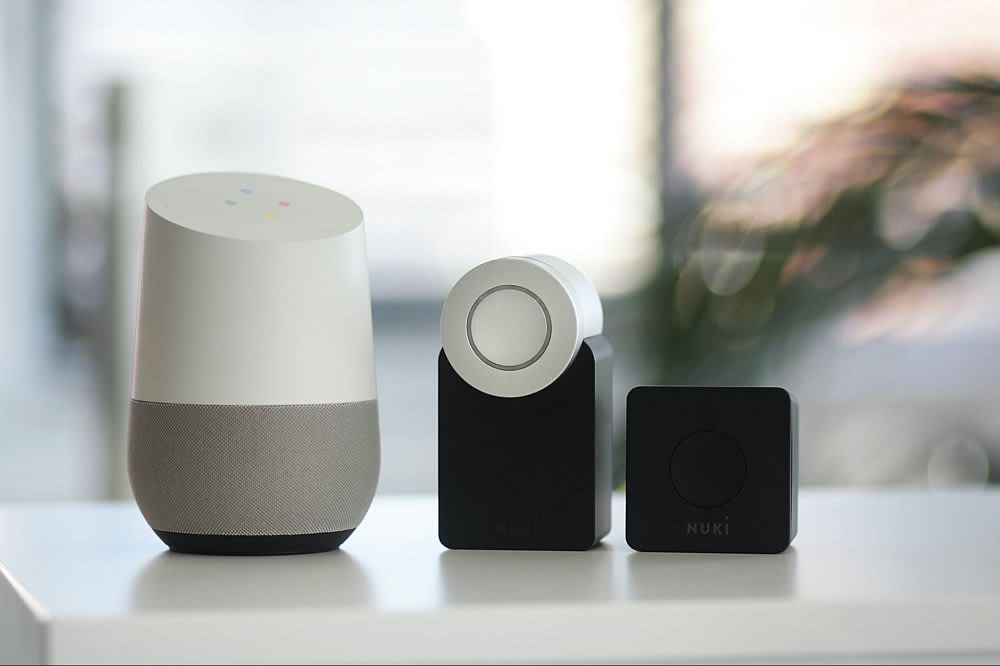 Photo courtesy of Unsplash
Modern technology has made it easier to automate or simplify many common household functions. For example, smart lights can be programmed to turn on and off automatically at certain times of the day. A smart garage door can be opened while you're away from home if you have someone stopping by to feed your pets while you're out of town, and a smart doorbell can allow you to communicate with house guests and delivery drivers without having to physically open the door (or even be nearby). These modern conveniences add an air of sleek comfort to any home!

In addition, smart home technology can aid in case of emergency. A smart smoke detector or carbon monoxide detector will not only send an alert to your phone in case of an emergency, but it will also notify your neighbors and the appropriate authorities so that they can take action.
6. Keep your health and wellness in mind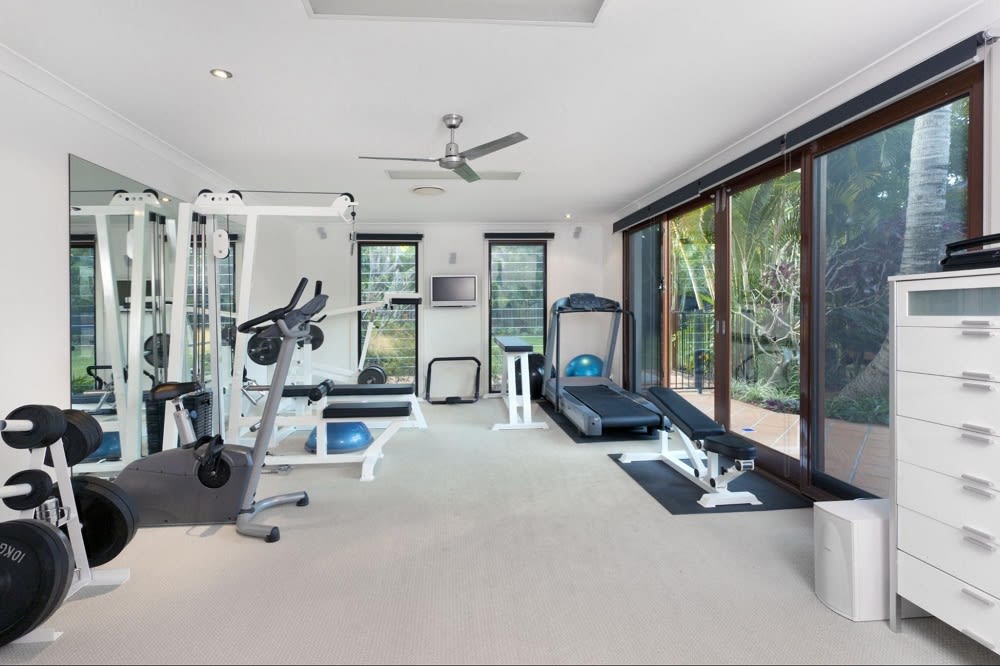 Photo courtesy of Shutterstock
Many modern Maui luxury homes feature a dedicated workout space or free area that you can transform into a home gym, complete with all your favorite workout equipment. After all, why would you travel to a gym when you can get in a workout inside your own fitness room, where you can play your music as loud as you want? These workout spaces often feature large mirrors so you can perfect your form, and many have designated cool-down areas that you can enjoy when your workout is complete.
7. Boost your ROI
Many people buy Maui luxury homes as investment properties. Perhaps you'll use your Maui home as a vacation or second home, with hopes that you'll profit when you sell it down the road. If this is your intention, Maui is a great place to invest, as your home is virtually guaranteed to accrue value over time.

You should also consider how you can maximize your financial return while you own the home. Perhaps you'll choose to rent it out as a vacation property for visitors to the area, or you may choose to perform a few upgrades that will make your home even more high-end.
8. Don't forget about taxes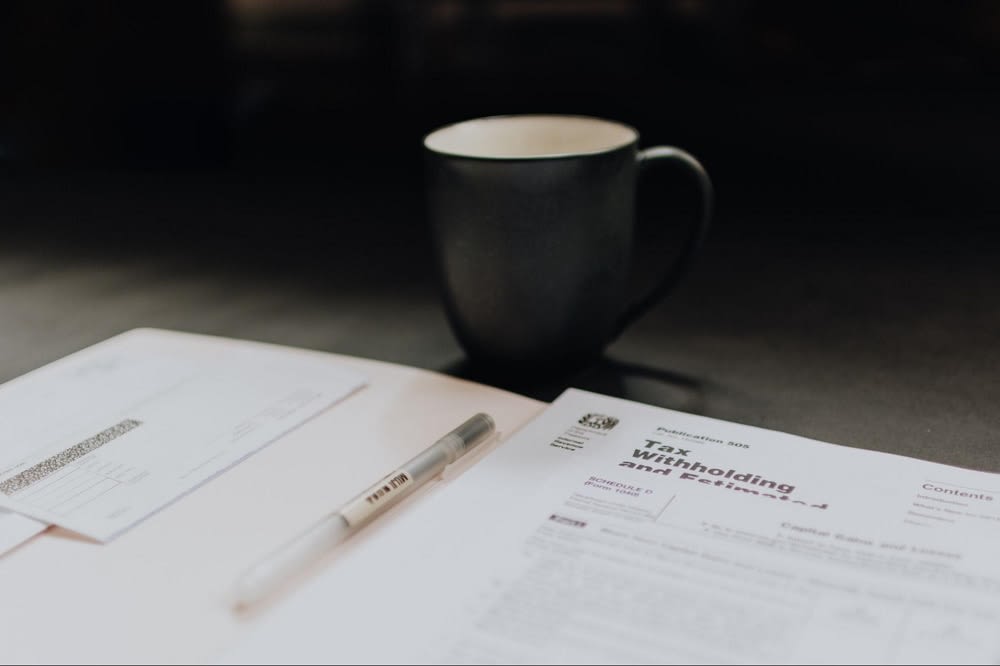 Photo courtesy of Unsplash
Tax implications for luxury homes vary depending on whether this is your first or second home, and you'll also have different taxes to consider if you plan to rent the house out at all during the year. First things first, keep in mind that there are limits to how much mortgage interest and property taxes you can claim between all the homes that you own. In addition, you may have to report rental income on your taxes if you rent out your home for more than 14 nights during any given year.
9. Consider the timing
According to the
National Association of Realtors
, the time of year with the most buyer activity is from May through August. Thus, you'll experience more competition when you shop for a home during the late spring or summer. However, if you can wait until the fall or winter to look for a home to buy, you may notice lower average home prices and find that some sellers are willing to accept deals slightly below the asking price. However, keep in mind that the most upscale homes on the luxury Maui real estate market will still sell for top-dollar offers, no matter the time of year.
10. Work with only the best
Riette Jenkins
is a top-tier leader in the luxury real estate scene in gorgeous Maui. Specializing in upscale, premium properties, her extensive knowledge of the luxury lifestyle and the Maui community will be tremendous assets for you as you shop for homes for sale in Maui. Riette would love to help you find your dream Maui luxury home.
Reach out
to her today!
*Header photo courtesy of Shutterstock